Festivals

Weddings

Corporate

Social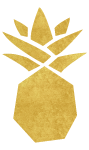 Destination

THE PROCESS
Hi, we're The Event Cooperative – and we know how to party. With over a decade of event planning under our belt, we're your one-stop-shop for highly personalized, original events. Let us give you an experience that is all your own. This is our essential process...
Develop
The Event Cooperative will bring your event to life. We will spend our first meeting listening and sharing ideas for the future. Key details will be recorded on a worksheet that we will share throughout our working relationship. This document lays the foundation for planning while you party like a rock star.
Budget
Most acts will require a budget. We ask that you share a reasonable expectation for your event, and we will speak honestly with you about maintaining your desired numbers. Working from high to low, we are here to ensure your wallet will remain intact, while your event shines bright like a diamond.
Design
Here comes the fun! With a few brainstorms behind us, and a budget to keep us balanced, we will begin to map the intimate details involved in designing your event. From rentals to specialty linens, custom welcome gifts to personalized programs, we are here to ensure your guests are properly pampered.
Communicate
Event planning requires explicit attention to detail. The Event Cooperative is here to navigate the sea of vendors and wade through contract negotiations on your behalf. Allow us to introduce the talent who would be essential to meeting expectations for your event. We will maintain all communication with the team.
Review
The event is near and we have a designed a map to guide us to the light. We will spend the final weeks reviewing all the intimate details, and working to ensure the production notes have been updated. We will engage the vendors to ensure they have reviewed the important details in time for your event.
Manage
First to arrive and last to leave is a phrase we often catch ourselves saying to our clients. On the day of the event, we will maintain the timeline, all the while managing the crowd, and all relevant vendor communication. We take pride in our work, and we live for this moment, to ensure that you enjoy the show.
OUR PORTFOLIO
Every event is different. We work with our clients to determine their personal style and help bring a vision to life. Here is a sampling of our past projects. From social functions to weddings and corporate events – we encourage you to explore our work and find inspiration for your next event.
A Little History
Created in 2011
The Event Cooperative was established in 2011 to serve a variety of event production needs. It is our intention is to work with interesting people and maintain a schedule of meaningful programs. The Event Cooperative has taken part in coordinating events for as few as one, to as many as five thousand. We have catered to celebrities, and we have been frisked by the secret service to host politicians. We have put shoes on the mother of the groom, and we have combed through bushes in the dark to help a guest find missing earrings. We learn everyday through the different experiences we share with our clients. Every memory is treasured. We feel thankful to support our clients through very important moments in their lives.
Philosophy
The Event Cooperative serves as a house for many different event planning activities. The key to every successful program is to ensure the logistics are properly in place, from there we will produce events as elegantly or as efficiently as our clients demand. Our extensive vendor list allows us to perfectly match our client's needs. Over the course of a year, we will celebrate everything from festivals to bar and bat mitzvahs, corporate meetings, incentive trips and weddings. We pride ourselves on offering a flexible and creative range of planning services. Is there something we can help you to coordinate? Let us know by leaving a message on our CONTACT page. We appreciate your consideration of our services!
Maryann Mazurek
Maryann Mazurek | Owner | Event Planner
maryann@theeventcooperative.com
Maryann awakened an innate passion for food and beverage at an early age; honing her food service skills by working in prestigious restaurants and resorts throughout New England before moving south. Evolving in her career as an event professional after many years in the Low Country, Maryann recognizes the area as home as well as her creative center for all personal and professional endeavors. With the launch of The Event Cooperative, Maryann feels free to work creatively with her clients on a broad range of projects from consulting, to event management and full service planning. Maryann's polished skills in all aspects of the hospitality industry including marketing, operations, food service and event design give her a unique edge as an event professional.
What Clients Are Saying
As the Executive Director for a nonprofit organization I would highly recommend The Event Cooperative.  I could not have picked a better planner to help us with our fundraising events.  Maryann exceeds my expectations with everything she does for my organization. She meets with me as often as I feel is needed and is always prompt when answering e-mails or phone calls.
Maryann made herself available to meet with us right away, immediately contacted the vendors we had already secured and started making arrangements to fill in the holes we had left. She quickly picked up on what was important to the bride and groom and what they had envisioned for their big day. She communicated flawlessly with everyone involved and set the tone for a beautiful day.
About 2 months before our wedding date my wife was rushed to emergency brain surgery and all of the sudden our entire focus shifted from the wedding to my wife's recovery. I had never been so scared in my life. We had 275 guests coming to our wedding with over half coming from out of town. We quickly realized we needed someone to step in and talk over the wedding coordination and final details when we were introduced to Maryann. She was our angel in our time of need. She took care of every last detail and took our vision for our wedding day and made it a reality.
Maryann helped ensure that all elements of the wedding were taken care of and gave me the best wedding gift of all - being completely present on the day I marry my husband, and not spending a single second thinking about the details. From coordinating with the vendors, putting together our welcome bags, providing suggestions for vendors and services, to setting up and taking down, she and her staff gave me a flawless wedding day.
We would have given The Event Cooperative 6 out of 5 stars if possible for value and service. There are so many personal details you put into the planning of a wedding. It is invaluable to be able to hand over the reins and trust another to execute that vision. The success of the day is a tribute to all the vendors but Maryann was definitely the glue the pulled us across the finish line. I would highly recommend her and work with her again.
Madison, I never got to say thank you on that evening, but I will tell you that with photographing over 500 weddings in the last 16 years, that I must say you went above and beyond the call of duties as a coordinator. You had the room ready decorated and looking marvelous way before the timeline, every vendor on time and ready to go, and of course with all of that we all managed to provide our clients Karen & Matt amazing service.